Welcome to MMTed
MMTed will offer on-line, interactive tuition in Modern Monetary Theory in partnership with the leading proponents of MMT across the Globe
Students will receive first-class tuition from well-known professors in small classes facilitated via an on-line video platform (real-time and pre-recorded) and will be able to access learning materials in digital and hard-copy formats.
We also offer Masterclasses that are staged at venues around the major cities of the world (suspended during pandemic).
It does not hold itself out as an award-conferring educational institution under any national accreditation jurisdiction. It operates in the long-standing tradition of the Free University (although some costs might be recovered).
MMTed Pty Ltd is incorporated in NSW, Australia.
Sponsorships Sought
We are currently seeking sponsors for this venture to ensure that we can run the educational venture with zero fees.
Pleases use our PayPal donation facility, if you think you can donate funds. Any help will be much appreciated.
---
MOOC Modern Monetary Theory: Economics for the 21st Century
We invite you to enrol for the next offering of our edX MOOC - Modern Monetary Theory: Economics for the 21st Century.
It's free and the 4-week course starts on February 15, 2023.
The course is offered through the University of Newcastle edX program.
The course aims to improve the students' economic literacy with terminology, concepts and language. In Week 2 it progresses into history and the first steps in understanding MMT.
For those who have previously completed the course there is new content to deal with the current inflationary situation.
Learn about MMT properly with lots of video and written content to study, a Game Show, research tasks, interviews with many MMT people, and interactive Q&A.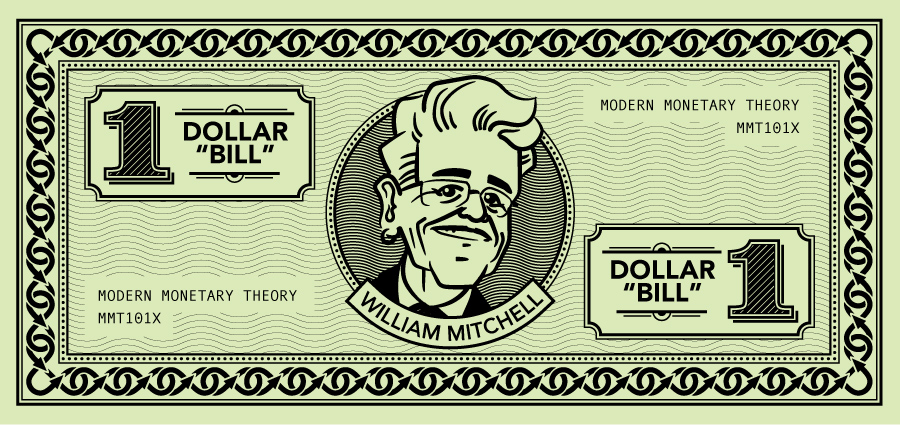 ---
Coming Soon - Quiz
The famous Weekend Quiz from Bill Mitchell's Blog will reappear here soon.
Visitors will be able to access the database at any time and randomly generate your own quiz questions (and analysis) on demand.
An announcement will be made soon when the quiz app is ready for use.
---
What is monetary sovereignty?
Our next course will be a four-module investigation of how the term monetary sovereignty is used in MMT and the confusion that it creates.
We hope to offer this course in February 2023 as our resources permit.
---